The Atmosphere Risk Analysis Gas Plus software - AraGasPlus (IEC 60079-10-1: 3.0.0.0. Edition: 2020-12) is a tool to implement all necessary measures that the employer must comply with in accordance with 99/92/CE "Explosive on the introduction of minimum requirements for improving the safety and health protection of workers exposed to the environment". AraGasPlus performs classification and risk analysis in areas where there is a risk of explosion due to the presence of flammable gases, vapors or mists. Issues the explosion protection document (in Microsoft Word) as well.
The algorithm takes into account all the problems that have arisen so far in the classification and analysis of explosion hazards in places (open / closed) where the presence of flammable gases, vapors or mists is detected.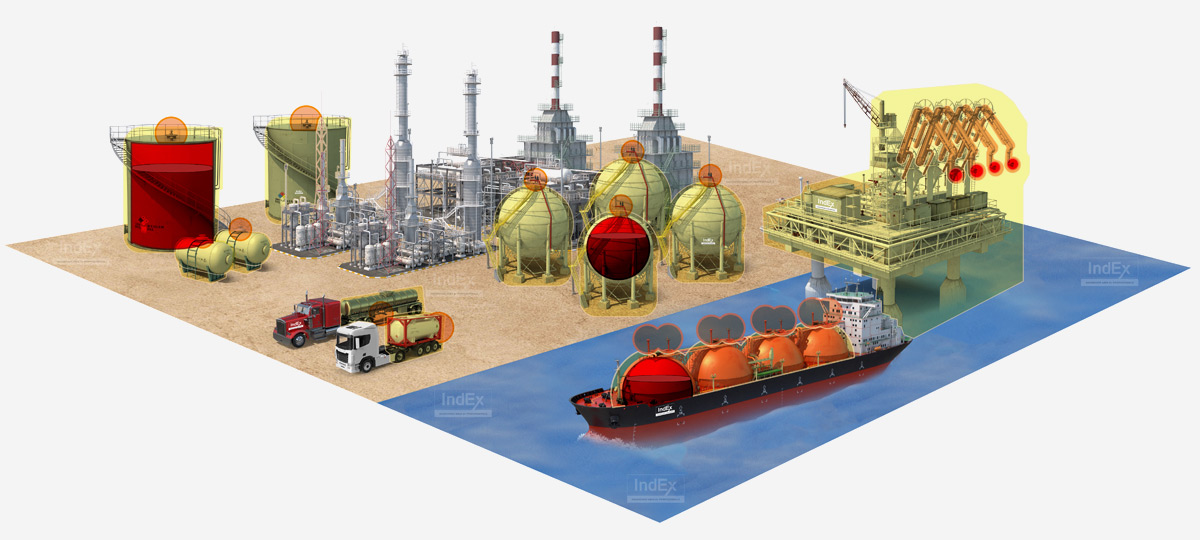 The software complies with the following standards and guidelines:
Standard IEC 60079-10-1 (3.0. Edition: 2020-12): Explosive atmospheres - 10-1. Part: Classification of areas - Explosive gas atmospheres, Guide CEI 31-35, UNI EN 1127-1, UNI CEI 70029, NFPA 78/79, Directive 99/92 / EC (Atex Directive), TNO Yellow Book and Industrial Ventilation Manual : Recommended Design Manual, 30th Edition ACGIH®
Contact: aragas@ind-ex.ae
Our distributors:
South-Afrika:
Name: MEL WILMANS:
Electrical Accredited Inspection Body Southern Africa (Pty)Ltd
E-mail: mel@eaibsa.co.za
Address: 4 Mercury Street, Naledi Industrial Park, Sasolburg, 1948, South Africa
Phone: +2782896741
Turkey:
Name: GAMZE BALCI:
EXTEC MÜHENDİSLİK DANIŞMANLIK LTD. ŞTİ
Address: Yenimahalle mahallesi 8764/4 sokak no:3 D:25 Çiğli/ İZMİR/TURKEY
Phone: +905321565088
Our webinars:
Here you can find the pdf material of the webinar and here you can check here the drawing from the video.
Download here a sample report: AraGasPlusExample
Contact: aragas@ind-ex.ae